Seamless Failover
SD-WAN virtualises your networks into a single managed solution. This means control of your whole network is completely in your hands, not the ISPs.
Bad Internet?
We've been there
You know the story well… You're on an important VoIP call trying to pitch your services to a high value client or discuss project updates with stake holders, or you've just got minutes until that all important deadline and those files must be uploaded in time. Then the unthinkable happens, your internet dies and you're left in an embarrassing situation.
Don't let yesterday's technology hinder your progress and let you down. The SD-WAN Company's Seamless Failover solution is here for you when you least expect it.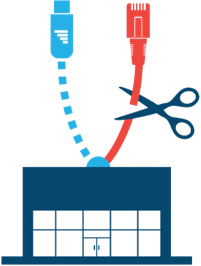 So seamless you didn't even know it happened
If a disruption occurs on your network connection, the traffic will automatically switch over to a secondary connection to ensure your service remains reliable. It's so fast your apps and active VoIP calls won't even be interrupted.
Zero touch configuration
Get access to our easy to use portal where you can configure your primary and secondary data connections in minutes, it's that simple! You can also configure tolerance levels so in the event your internet is still up but performs poorly, you'll automatically switch over to another pre-configured connection.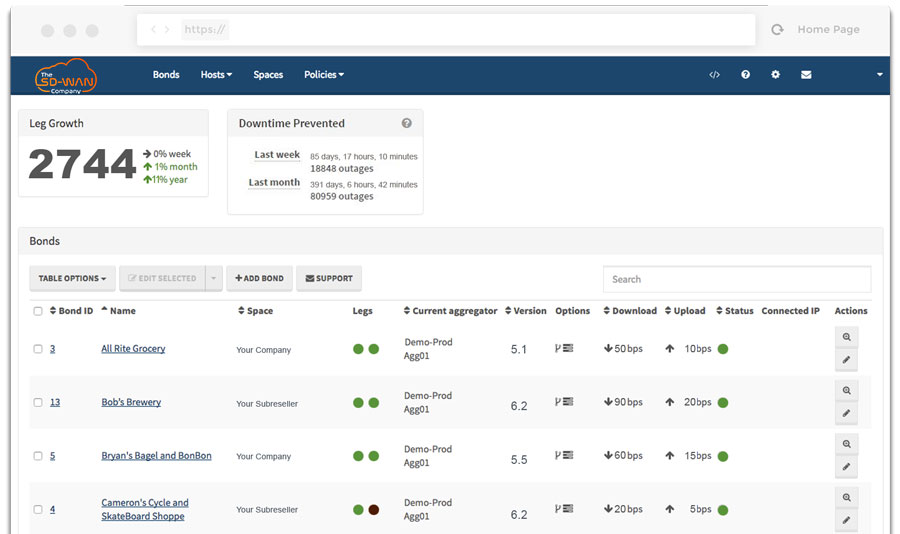 Your Private Network, Your Way. 
100% Uptime
Reliable internet connectivity is the foundation for your business. Always-on connectivity is the true starting point for changing the way you network. The SD-WAN Company allows you to use multiple internet circuits from multiple providers simultaneously, while getting higher uptime without exposure to ISP outages. Your network will shift traffic away from failed connections and back when they restore automatically. No touch required.
Secure Networks
Be secure whether you have one or multiple locations. The SD-WAN Company's per packet connection load balancing distributes traffic from your site across multiple circuits. Site-to-site encryption further strengthens data security. Private Wide-Area Network (PWAN) enables you to network multiple sites to share applications securely and reliably. Maintain access to business critical systems.
Solve VoIP Quality
The SD-WAN Company eliminates the quality-related issues with broadband internet. We break down the barriers to flawless voice over internet; Get better quality VoIP calls, video conferencing, and other Unified Communications capabilities without dropouts or jitter, even when using multiple internet connections. Use built in Quality of Service to prioritise bandwidth allocation to VoIP.
What are you waiting for?
Get in touch so you can be blown away by the power of SD-WAN.