Partner Program
Partner with us and simplify your customers' complex networks.
Control your network & own your customers.
At The SD-WAN Company, we believe in empowering businesses of all sizes to fully unleash their network connectivity. This is why we partner with many amazing customers and ICT consultants – so everyone can get the word out about the incredible benefits of SD-WAN.
Are you a company looking to give your own customers more reliable internet, bigger bandwidth, or multi-site WAN at a more affordable price?
Are you an IT consultant or IT VAR looking to add to your product catalogue?
Use The SD-WAN Company's range of SD-WAN products to deliver more of your existing hosted services with the added benefit of higher performance, added security, and robust reliability.
Get in touch to find out how we can help you modernise your customers' networks.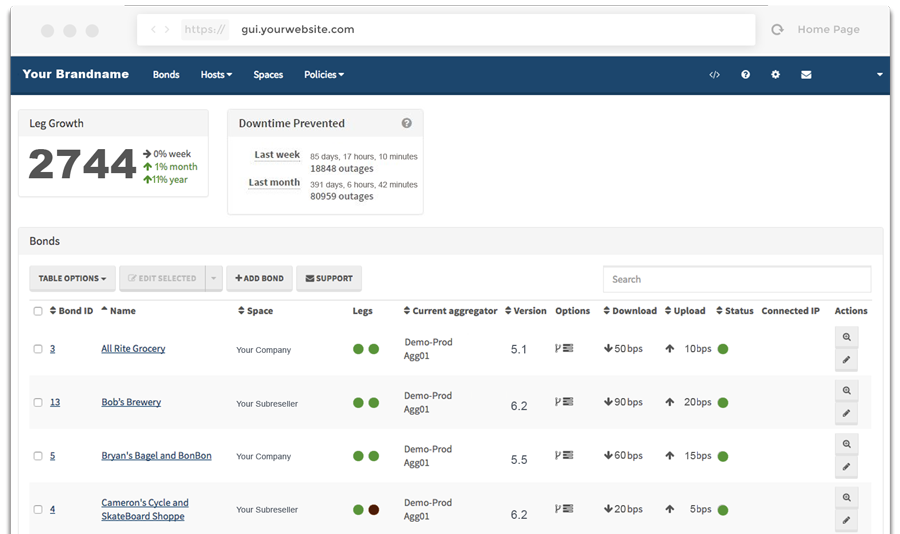 Referral Partner
Refer clients to us and we'll give you a nice finders fee.
Reseller
We'll train you to scope solutions yourself so you can pitch our products to your customers, with generous commissions provided. We'll then handle all billing and customer support.
White Label Reseller
Just like the Reseller tier, only your customer won't need to know anything about us. We'll also provide white-labelled collateral for you to use.
MSP/VISP Reseller
For the larger Partner who has their own IP range, this tier is perfect when you need a little more control over the network and your customers. Billing and the customer relationship is completely managed by you. We'll still be here to support you though!
MSP Partner
Like the MSP/VISP tier, but for Partners who want to utilise their own data networks. All data is aggregated in your own network for complete and total control of the bonding process.
ISP Partner
Our highest tier for Partners who want to own the process completely end-to-end and are happy to setup, configure bill and support their own customers with minimal intervention from us.
What are you waiting for?
Get in touch so you can be blown away by the power of SD-WAN.