Bonded Internet
SD-WAN virtualises your networks into a single managed solution. This means control of your whole network is completely in your hands, not the ISPs.
What is it?
Aggregate more than one internet connection to get higher speed internet at a better cost. Increase network bandwidth to keep pace with real-world needs by layering on additional connections. The network scales to meet your needs when necessary. Unlike others, The SD-WAN Company provides a reliable, elegant way to stack bandwidth – a single session can use all of the available bandwidth of the aggregated connections. With sub-second failover between connections to make sure you are always online and connected.

Any ISP
Do you have multiple connections from multiple ISPs to ensure full redundancy? With bonding, you can merge them all into the one seamless connection for added speed and 100% uptime.
Any Connection Type
You can connect virtually most modern technology types – such as ADSL, nbn, Fibre Ethernet, Fixed Wireless and even Satellite. The possibilities are endless and exciting.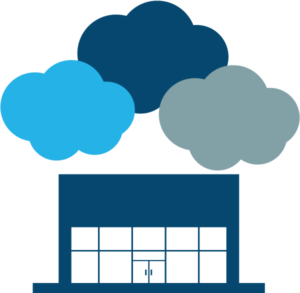 Your Private Network, Your Way. 
100% Uptime
Reliable internet connectivity is the foundation for your business. Always-on connectivity is the true starting point for changing the way you network. The SD-WAN Company allows you to use multiple internet circuits from multiple providers simultaneously, while getting higher uptime without exposure to ISP outages. Your network will shift traffic away from failed connections and back when they restore automatically. No touch required.
Secure Networks
Be secure whether you have one or multiple locations. The SD-WAN Company's per packet connection load balancing distributes traffic from your site across multiple circuits. Site-to-site encryption further strengthens data security. Private Wide-Area Network (PWAN) enables you to network multiple sites to share applications securely and reliably. Maintain access to business critical systems.
Solve VoIP Quality
The SD-WAN Company eliminates the quality-related issues with broadband internet. We break down the barriers to flawless voice over internet; Get better quality VoIP calls, video conferencing, and other Unified Communications capabilities without dropouts or jitter, even when using multiple internet connections. Use built in Quality of Service to prioritise bandwidth allocation to VoIP.
What are you waiting for?
Get in touch so you can be blown away by the power of SD-WAN.