Use-CASE
Private WAN Using Public Internet
Private IP addresses and Routing ensure your network is giving you peace of mind.
Eliminate threats and unify branches – all while containing customer WAN costs.
Create unified WANs leveraging available Internet connectivity. Control costs without sacrificing your customer's security or WAN performance with a private WAN solution using our technology.
Internet access can be controlled through a centralised location, so that your customer can keep its existing firewall and simply layer-in a faster, more reliable WAN solution. Incorporate Azure or AWS easily and privately using private WAN routing.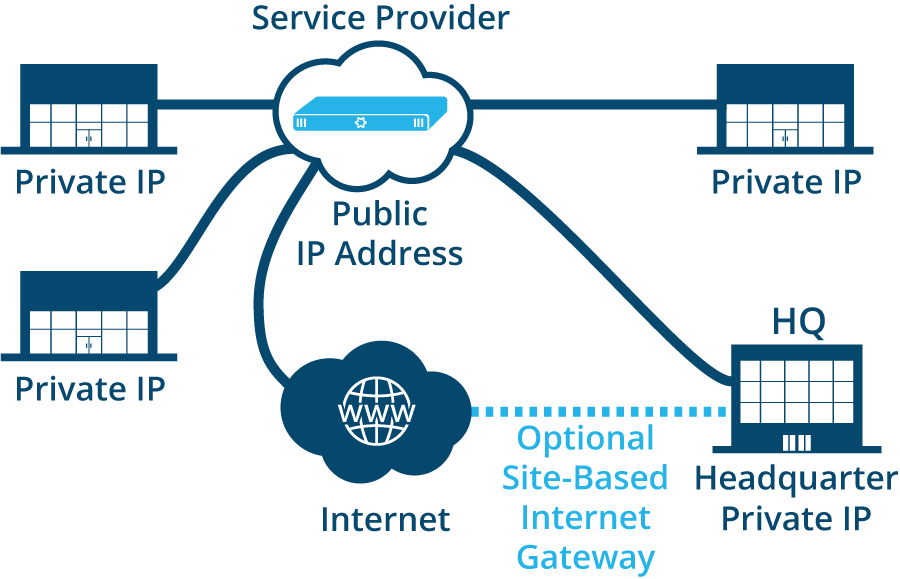 System Features
Bi-Directional Bandwidth Stacking
Lossless failover between ISPs
Bi-Directional Quality of Service
Private WAN Routing
Monitoring and Reporting
Customer Benefits
Increased Bandwidth (sum of all bonded connections)
Improved Reliability (spread outage risk across multiple ISPs)
Improve Quality for Voice and Video
Provide link health reporting
What are you waiting for?
Get in touch so you can be blown away by the power of SD-WAN.