Have one location to view all of your sites, zones, and regions – apply global WAN rules in seconds. Combine the bandwidth of multiple connections for a faster, more reliable experience.
No matter how complex or how large a customer's WAN, our technology can help. Rules, Site Groups, ISPs, IPs, Applications, Policies, Nodes and WAN link behaviour are all monitored in real-time so a customer can visualise and manage a global WAN from behind a single-pane-of-glass. No matter where you are or where your customer has locations, you and your customer can monitor every aspect of their Wide Area Network through a branded portal – call it WAN "peace of mind".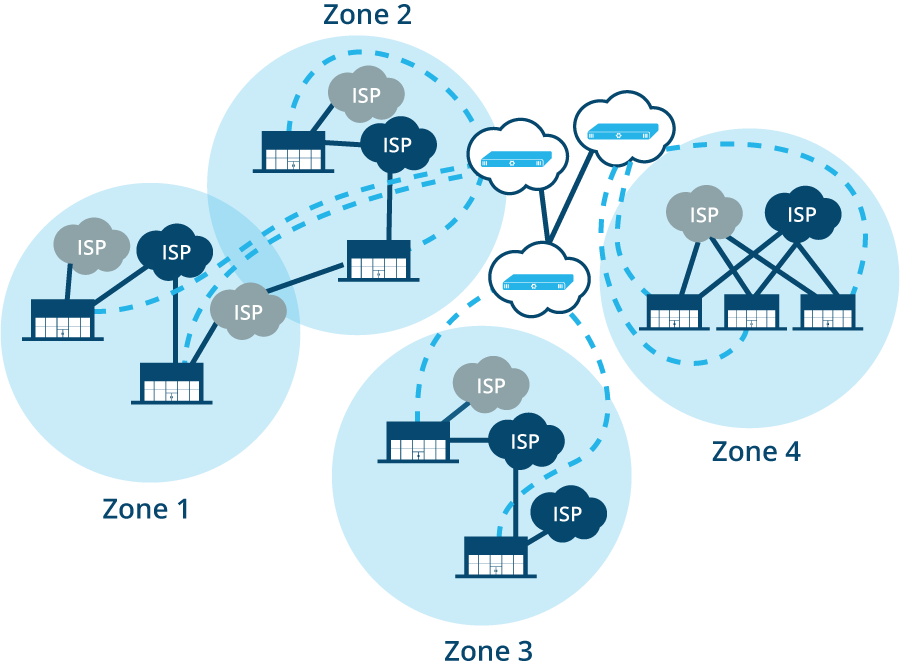 System Features
Brandable Multi-Tenanted Portal
Bi-Directional Bandwidth Stacking
Lossless failover between ISPs
Bi-Directional Quality of Service
Bandwidth Adaptation
Monitoring and Reporting
Customer Benefits
Real-time Monitoring of WAN Behavior
Remote updates to configurations and policies
Improved Reliability
Improve Quality for Voice and Video
Provide link health reporting
What are you waiting for?
Get in touch so you can be blown away by the power of SD-WAN.