Use-CASE
4G/LTE Back-Up For MPLS WAN
Back-up your MPLS with a hybrid WAN solution. Incorporate low-cost broadband at each site.
Seamlessly extend rules, priorities, IPs and policies over LTE in the event of an MPLS outage.
We know that MPLS can go offline just like any other network. Even an SLA from your MPLS provider isn't going to keep your customers online all the time.
With our technology, your customer's WAN can be backed up using Mobile Broadband connections – and all the customer's rules and WAN configurations will be seamlessly transitioned from the MPLS links to the LTE links seamlessly.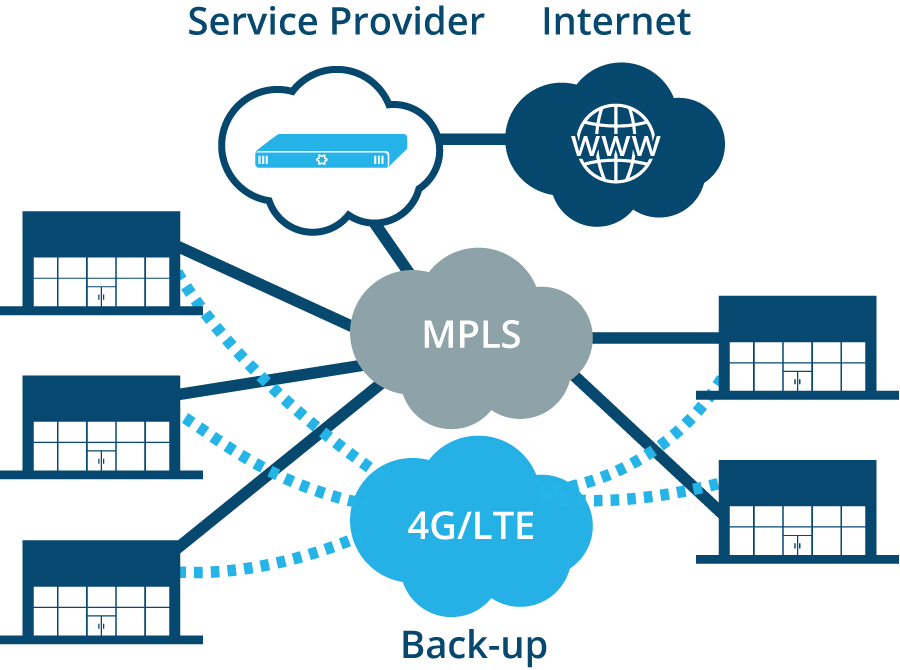 System Features
Bi-Directional Bandwidth Stacking
Lossless failover between ISPs
Bi-Directional Quality of Service
AES 128/256 Encryption
Monitoring and Reporting
Customer Benefits
Improved WAN Reliability
Improve Quality for Voice and Video
Provide link health reporting
Maximise security for all transmissions
What are you waiting for?
Get in touch so you can be blown away by the power of SD-WAN.